1. Inleiding
Luchtkanon of luchtblazer, ook bekend als luchtstroomhulpmachine of bunkerzuiger (blokhelder), is een speciaal apparaat voor het voorkomen en verwijderen van materiaalboog en blokkering in verschillende soorten silo, hopper, voorverwarmeroven, piping crotch en trek schacht en glijhelling. Luchtkanon, als een goede flow-assistentsysteem, het kan effectief de opbouw van materialen voorkomen en de blokkeerproblemen in transfer-goten, opslagvaten en procesapparatuur zoals voorverwarmer-torens en klinkerkoelers oplossen.
Voor de industriële en mijnbouwondernemingen die de silo-hopper, buisputten en trekas bezitten, vervangt deze de middelen van de met de hand gestoken smash, windblaasdruk, explosieven, machinevibraties, dia's en andere die oud, onveilig en duur zijn om help de stroom. Het vermindert niet alleen de arbeidsintensiteit, verzekert de veilige productie, maar heeft ook aanzienlijke economische efficiëntie voor de onderneming gebracht.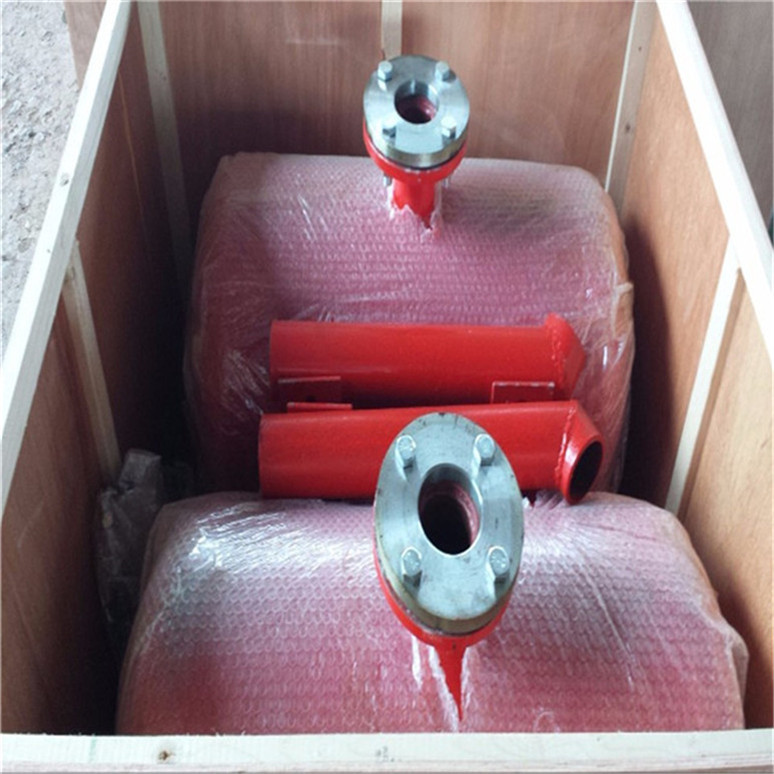 Het product kan stralen met een hoge impact energie, zonder hinder, zonder vervuiling, milieuvriendelijk, is de meest geavanceerde, is de meest geavanceerde, meest geavanceerde, meest economische, meest ideale, meest milieuvriendelijke, meest veilige, baggermachine.
Luchtkanon hangt af van de luchtstroom van samengeperste lucht die plotseling squirt, de luchtstroom komt terecht in het geblokkeerde storingsgebied waar het verstrooide materiaal direct wordt opgeslagen door de snelheid die een Mach overschrijdt (geluidssnelheid). De opblaasbare schokgolf die plotseling vrijkomt, overwint de wrijving van materiaal, leveringen van containerstroom opnieuw maken, gebruikt het aërodynamisch principe, gebruik lucht als werkende vloeistof, gebaseerd op één differentiaaldrukapparaat en automatisch gecontroleerde snelle openingsklep, kan luchtdruk veranderen aan luchtvloeistoffen kinetische kracht doordringen, kan sterke schokmacht produceren , het is een soort schone, vervuilingsvrije, met een laag vermogen ideaal slakkenblaasapparaat.
Met bunker, hopper, pijpen en mijngang van de corporaties, vervangt het het kunstmatige kanaal, windstoten onder druk, worden explosieven gebruikt, sommige oud, zoals mechanische trillingen, skateboarden is niet veilig en een grote gebroken boog helpt de stromingsmethode, niet vermindert alleen de intensiteit van de arbeid om de veiligheid in de productie te waarborgen, maar brengt ook aanzienlijke economische voordelen met zich mee.
2. Toepassing
Luchtkanon kan worden gebruikt op een trechter van staal, beton en hout. Het wordt veel gebruikt in de kolen-, metallurgische, chemische, thermische energie, cement en andere industrieën.
3.Parameters
| | | | | |
| --- | --- | --- | --- | --- |
| Model | Volume L | service substance | working pressure MPa | Blasting energy J/m2 |
| KQP75 | 75 | compressed air | 0.4~0.8 | 90000 |
| KQP160 | 160 | compressed air | 0.4~0.8 | 280000 |
| KQP300 | 300 | compressed air | 0.4~0.8 | 500000 |
Product Categorie : Air Cannon